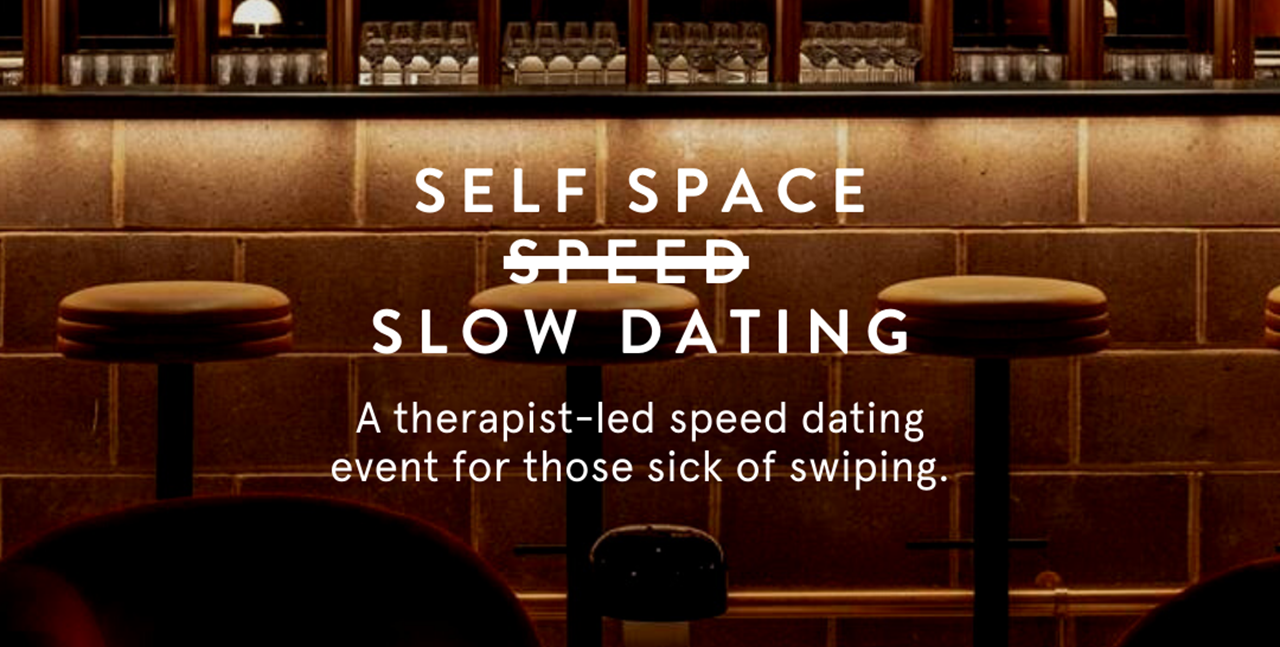 self space slow dating night
Meeting new people is bloody hard.

We can go to the busiest bars, leave our posture wide open and still talk to no one.
But when we do meet a stranger – and we connect with them – it can feel like magic. 
Often this involves spontaneity, playfulness and the right topic of conversation.
That's why we've partnered with Self Space to host a speed dating evening for anyone who wants to have a good conversation and meet new people in Seed Library - the ultimate date night spot.
The aim is to spend time away from the screen, with like-minded people, have fun and be open to the unexpected. Strangers might become friends; friends might become even more.
Join us from 7pm on Tuesday 27 June. Tickets are £25 and include a drink on arrival.